Night Of Horror Adults Halloween Party - Sat 27th October
in Past Events and Promos September 21, 2018
Join us for a Halloween Party that you will never forget.
We have plenty of tricks and treats in store for you on Saturday 27th October.
A big screen showing of Halloween (1978) to start the evening with a Haloween Disco and Fancy Dress Party to keep the ghouls at bay until 1am.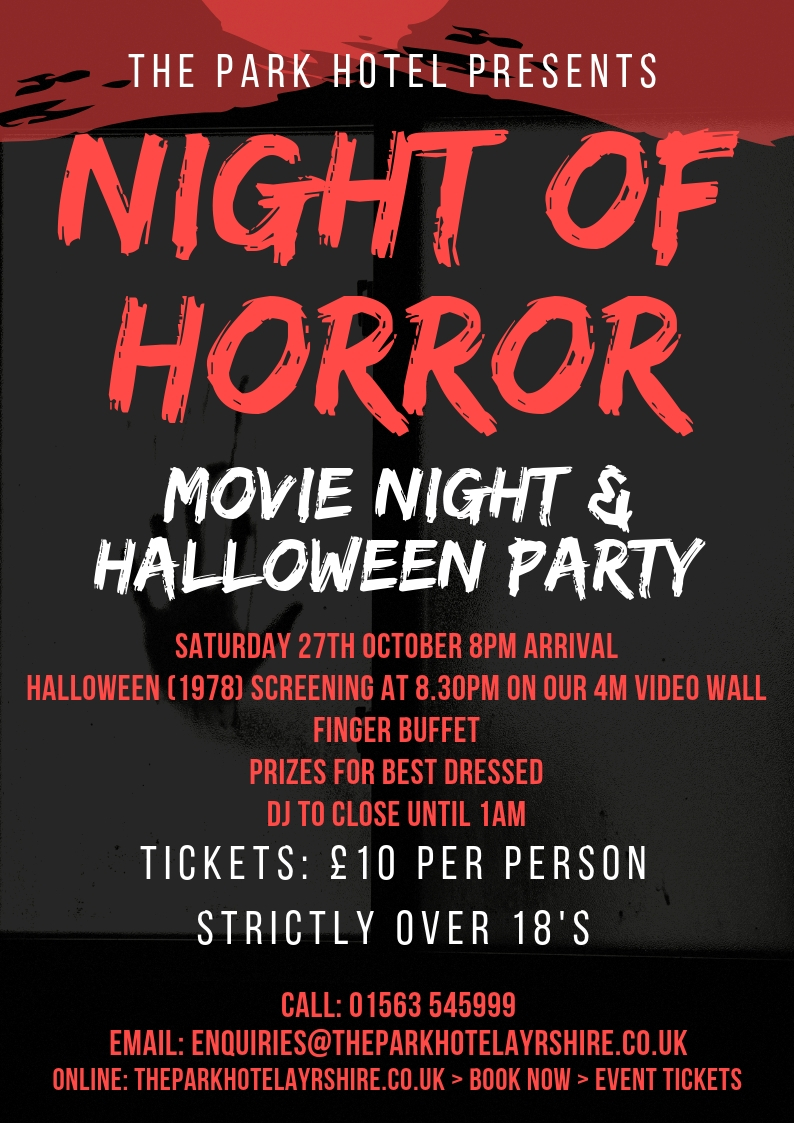 For Online bookings click here -
Adults Halloween Party Tickets
For more details contact us on: 01563 545999 or email
enquiries@theparkhotelayrshire.co.uk