Newmilns Food Festival Sat 9th September 2017
in Past Events and Promos August 14, 2017
Look out for The Park Hotel at The Newmilns Food Festival. Organised by the Newmilns Regeneration Association, this foodie fest showcases some of the best of Ayrshire's food and drink. With cooking demonstrations, afternoon tea and Newmilns' very own Baking Challenge, it's set to be a popular event in Ayrshire's food and drink calendar.
The Newmilns Regeneration Association have put together a feast of food and drink for you to enjoy on Saturday 9th September 11am-5pm and this years festival promises to be bigger and better than last year!
Our very own Logan McGuire head chef from The Park Hotel will be there cooking up some mouth watering samples for you to enjoy so pop along and say hello to him and the rest of the team.
You will be able to:
Sample local food and drink in the Covered Marketplace, where you will find local produces selling the best of Ayrshire Food and Drink
Watch one of our Demonstrations and learn more about Food!
Enjoy the buzz of a great event in Newmilns and support NRA
Have afternoon tea in the Tea Room – with home baking!
And of course, enjoy a few tipples in our licensed bar.
It's going to be another fantastic event this year, with more activities added outside and lots of tasty food and drink inside the marquee, make sure you keep the date in your diaries.
Fun activities at the Newmilns Food Festival 2017
(apart from eating and drinking all the tasty food and drinks, of course!)
There is something for everyone this year at the Newmilns Food Festival, especially for the kids. Not only will you be able to enjoy the very best of food and drink, the kids will be occupied by these amazing activities on the day. All activities will be £1 to join.
Bubble Football
This is a seriously fun game of football! Bubble Football is the revolutionary new sport where players are strapped inside a giant inflatable zorb & play football. The resulting game is hilarious and definitely not one to miss! This is also available for the grown ups as well.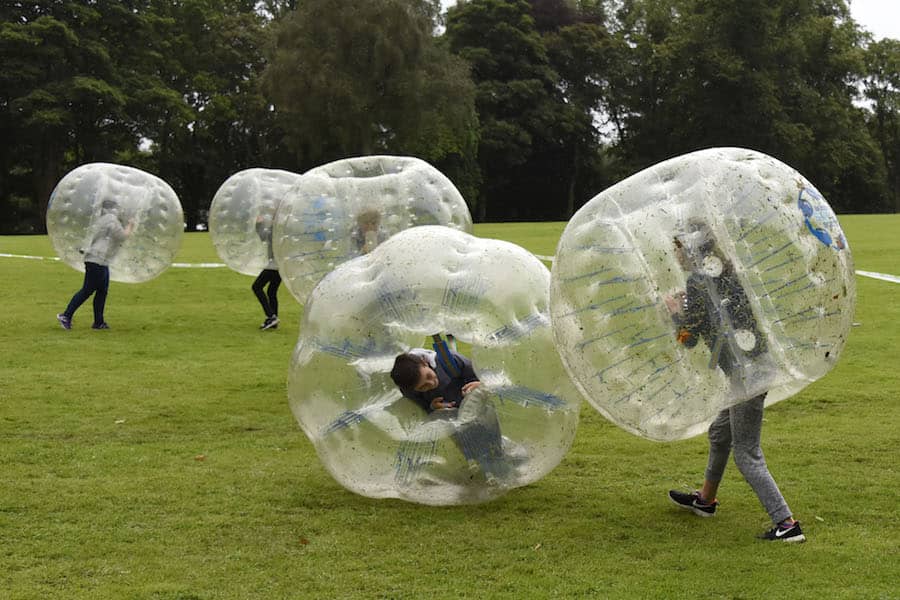 Games will be split by age groups:
Ages: 7- 11
Ages: 11+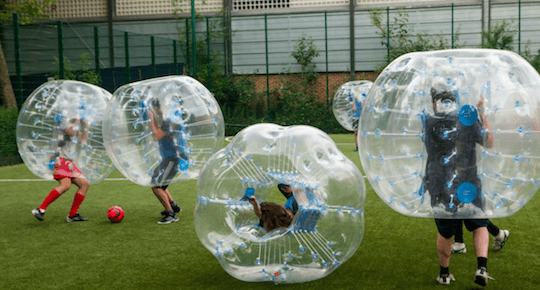 Inflatable Assault Course + Bouncy Castle
Endless fun awaits on the fantastic inflatable assault course. Race through the obstacles and climb up the ladder to get to the top and slide down to victory! The assault course is ideal for ages 5-12 years.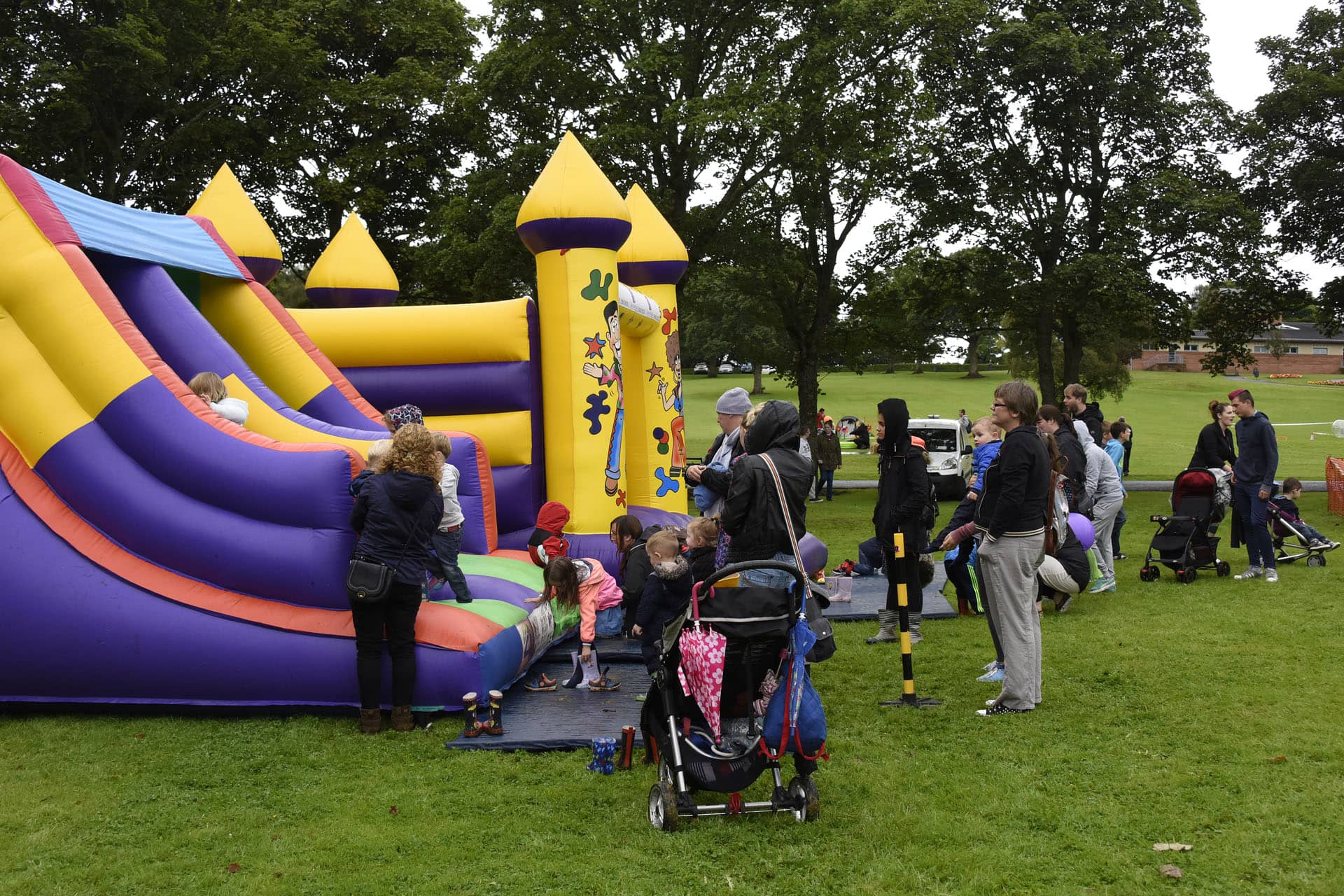 Also, jump around until your heart's content on our amazing bouncy castle that will be on site during the event too. Just make sure you don't eat too much of the amazing food before you jump! Ideal for ages around 5-12 years.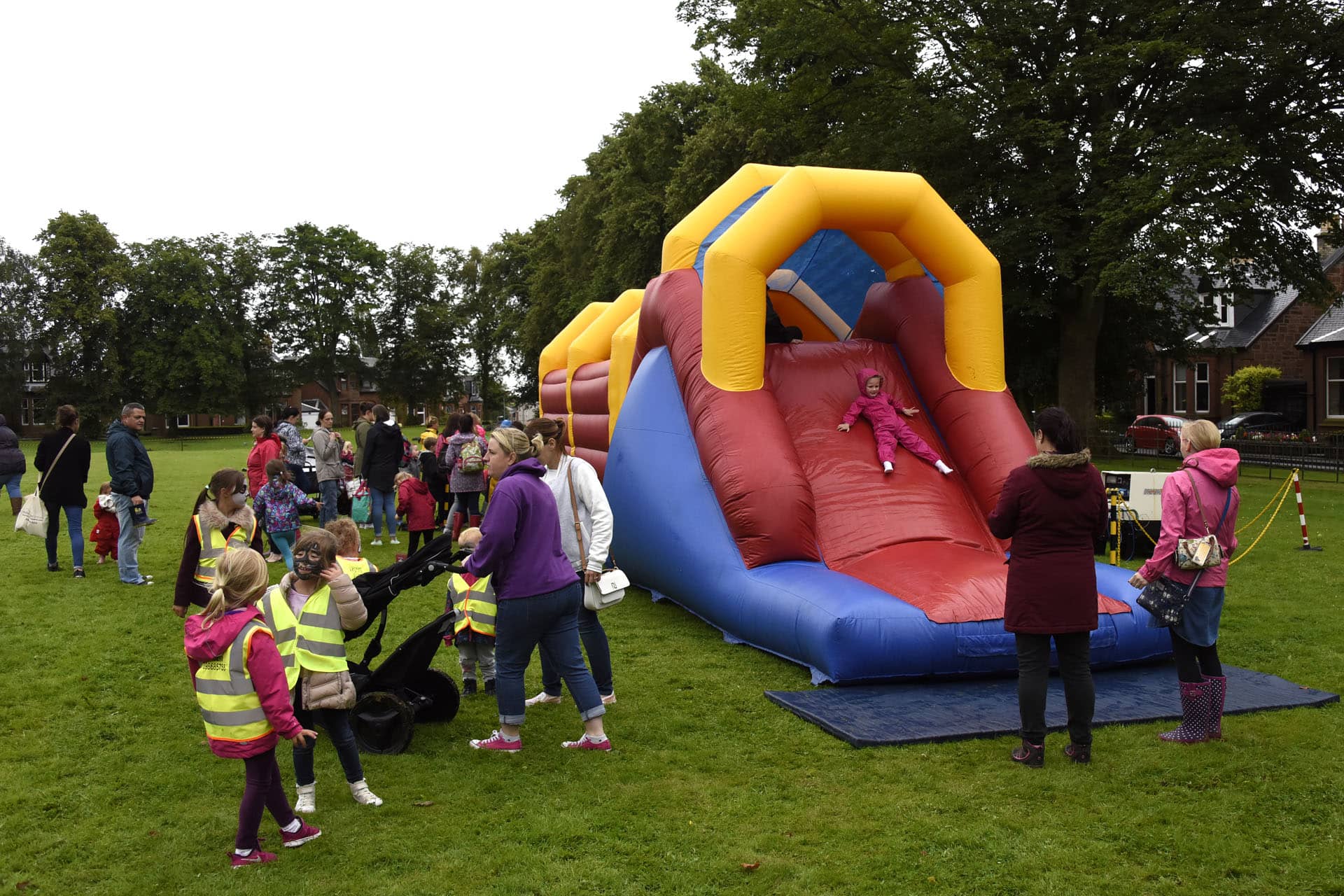 Face Painting
These high quality, water based paints are ideal to have your face painted into whatever you want! Spiderman? Wonder Woman? Anything is possible, choose your face for the Newmilns Food Festival! Any ages welcome.
Badge Making
Another exciting stall that will be at the Newmilns Food Festival is badge making! We have all the equipment for you to make lots of badges that can be used on your clothes, bags or as a gift to someone. Suitable for all ages.
We look forward to seeing you there!
For more information visit
The Newmilns Food Festival