Roon The Toon 10k - Road Closure and After Party Info
in General May 28, 2019
Dear Resident,
The Roon the Toon 10K road race will be taking place at 10.00am on Sunday 9th June. The event starts and finishes at the Ayrshire Athletics Area in Queens Drive and takes the approximate 1500 runners on a route, as the name suggests, 'Roon the Toon'.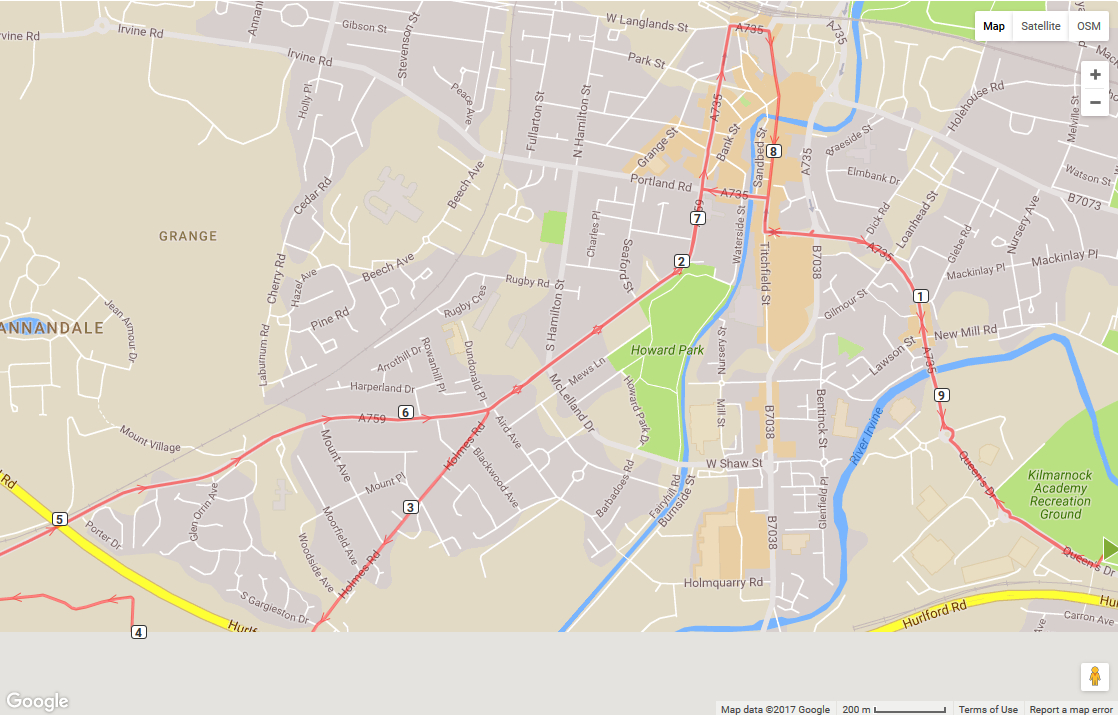 Main roads impacted– Queens Drive to Fowlds st – St Marnock St – Dundonald Rd – Holmes Rd – Country Rd U34 – Dundonald Rd – John Finnie St – West George St – Portland St - King St - Fowlds St to Queens Dr - AAA
The objective of the event is to provide motivation for the residents of East Ayrshire to get active, to attract new people to the town and to raise Kilmarnock's profile as a great venue for outdoor activity.
It is achieving these objectives with around three quarters of the entries from Ayrshire and the balance from the rest of Scotland, and other parts of the UK.
This year, in addition to the main footrace, we have incorporated a wheelchair race and a Stroller Roll, which will allow buggies and wheelchairs to be pushed. Any surplus the event makes is used to help a number of charities and to promote athletics in East Ayrshire. Many runners are also using it as a means of raising money for good causes.
The event is run on closed or partially closed public roads which will undoubtedly bring some disruption to residents, particularly those who live on or adjacent to the route. The road closure order covers the period 9.00 am till noon. To minimise disruption, and to ensure athlete and public safety, the Traffic Management company will only shut the barriers as close as possible to the race start time and will remove them as soon as possible after the race has passed. Actual timings will depend on where you are on the route but you should plan for the official close times of 9.00 till 12.00.
In case of an emergency, residents should do exactly as they would on any ordinary day as emergency services will take priority over the race at all times.
If you have any specific queries please contact us at
admin@roonthetoon.com
Yours sincerely
The Roon the Toon Team
Dont forget the "Official Roon The Toon After Party" at The Park Hotel, where all participants, their friends and family's are more than welcome to attend.