in General July 19, 2022
The Park Hotel is the place to be on match-day!
Our hospitality package is everything you could want and more, to accommodate you for the big game: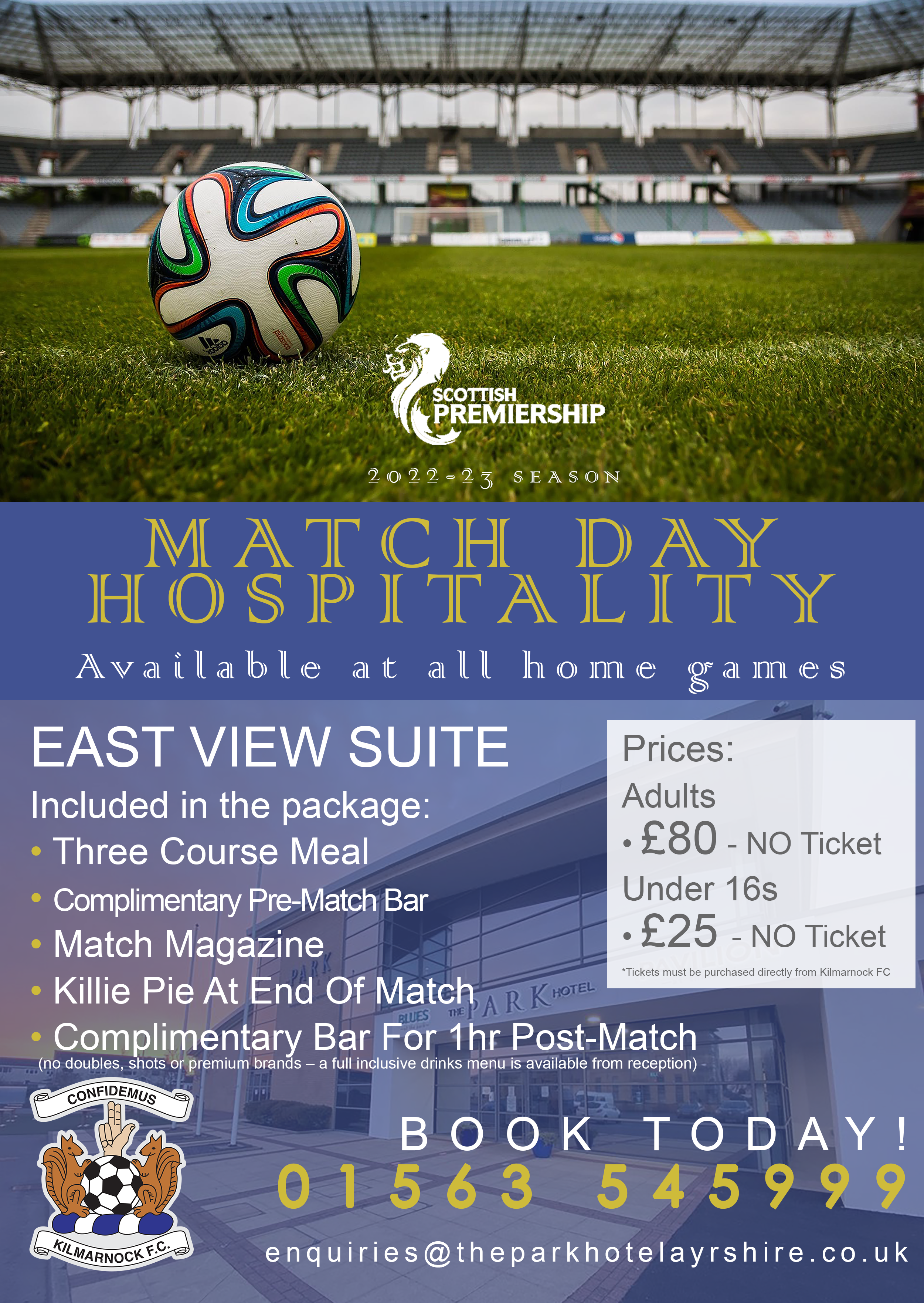 Not your style? Need something more simple?
Our match-day menu is the perfect fit for you! Every match-day, the match-day menu comes into effect within Blues -at the park-. This menu has deals unlike any other, and is only available with us, on match-days!
Enjoy!